As our business grew and we employed multiple staff, we needed a simple solution to help with our bookkeeping for our business. Such things as payroll, superannuation, bill payments etc that I did not want to get tied down so I could focus on growing and marketing our business. Janet helped alleviate these problems for me. I am very happy with the service. Moving to an online solution has been the best help. This allows myself to travel and not have to be in the office to sign off on salaries, super, bonuses, bills etc….

I would strongly recommend Xero as a great asset to your business. I was originally hesitant moving over from MYOB to Xero but since the move, it is a lot more user friendly and really helps us integrate with our business. We are now exploring other parts of Xero so we can incorporate more extensively into our business, and not just for payroll/super. (Picture: Silk Laser Clinic employee Abby) Martin Perelman, Silk Laser Clinic, Director
I still have those memories when my previous bookkeeper left us in a lurch because he had an opportunity interstate and we were in the midst of an external audit. Janet was great then and has been ever so helpful since then. She has always been forthcoming and helpful in sharing the expertise that she has gained through her previous administrational responsibilities. With Xero now; she has implemented and shown us a much better system to keep abreast of how our business is actually faring rather than another set of numbers that only an accountant can understand. I have the utmost confidence in recommending Janet to any business in a bookkeeping, payroll and admin role and wish her all the best in all her endeavours. (Picture: Magic Hand Car Wash employee Gagandeep Singh) Amardeep Singh Seth, Magic Hand Car Wash (Franchisee – Westlakes, Tea Tree Plaza & Klemzig, SA)
Janet has been with us a short time and I highly recommend her attention to detail, also with the implementation of xero software was very smooth and we are very happy with how she has improved our business. Patrick Ryan, Director, Ecotec
If you have no accounting background but prefer to do the books like me, Janet will teach you bookkeeping using Xero with ease and confidence and in a very short time. I now call upon her occasionally to overlook my work. No doubt, I highly recommend her.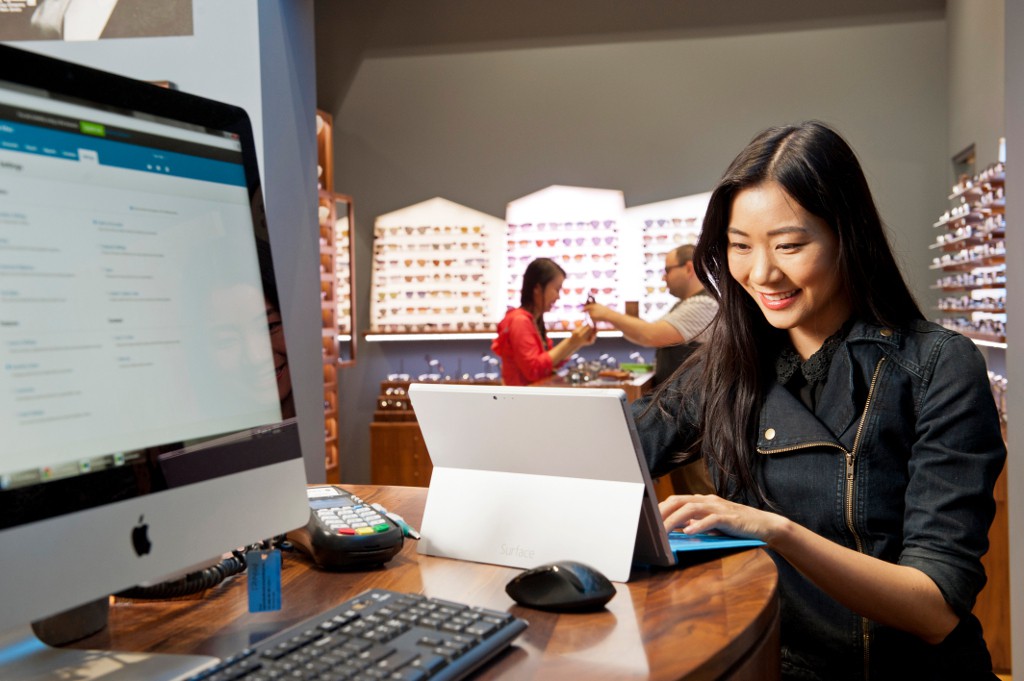 Tien Trinh, The Pinhole Effect
As our business grew and we employed multiple staff, we needed a simple solution to help with our bookkeeping for our business. Such things as payroll, superannuation, bill payments etc that I did not want to get tied down so I could focus on growing and marketing our business. Janet helped alleviate these problems for me. I am very happy with the service. Moving to an online solution has been the best help. This allows myself to travel and not have to be in the office to sign off on salaries, super, bonuses, bills etc….

I would strongly recommend Xero as a great asset to your business. I was originally hesitant moving over from MYOB to Xero but since the move, it is a lot more user friendly and really helps us integrate with our business. We are now exploring other parts of Xero so we can incorporate more extensively into our
business, and not just for payroll/super. (Picture: Silk Laser Clinic employee Abby)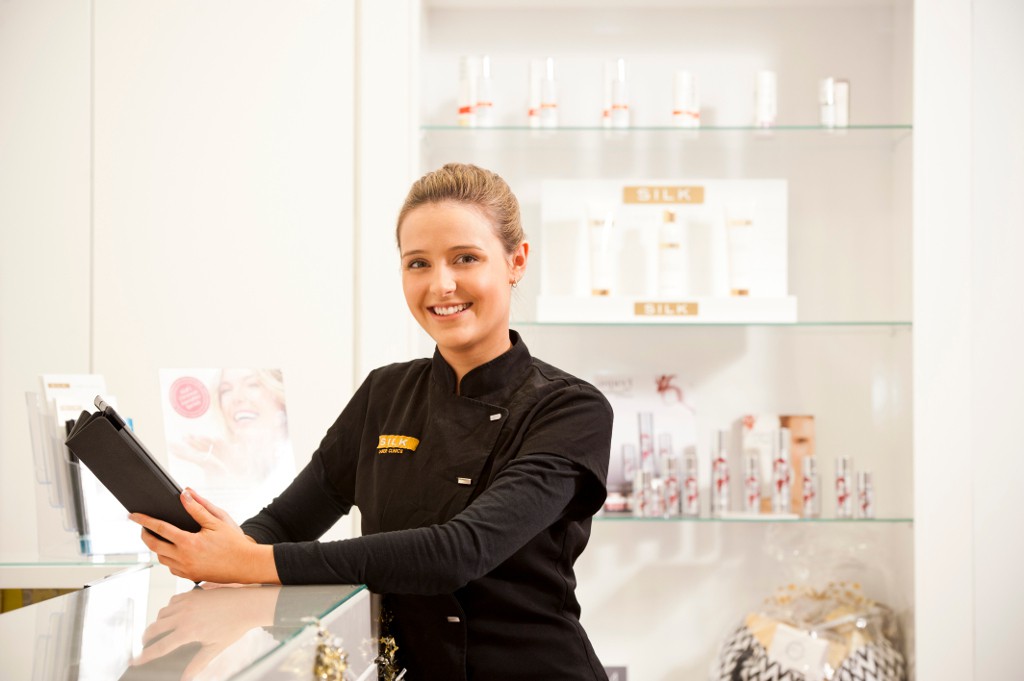 Martin Perelman, Silk Laser Clinic, Director
Janet has been able to sort out our business processes, streamline them, and create a time-saving, step-by-step set of processes that meets our needs. She knows what she is doing, and has a strong skill base, especially in research, systems and streamlining processes. Janet's key selling point is service and delivery. She is strongly service-oriented and delivers on her promises. Janet will help you in any way she can. Janet has been a valuable asset to our team, by not only saving us time and money, but by using her creativity and skills to solve problems and add value to our business.
Marg Hypatia, past Manager of Workforce Development Unit, SA Dental Service
As a small to medium hairdressing business we were starting to outgrow the capabilities of our current software programs. We were using Shortcuts software which looked after our appointment book and front end processing to point of sale which we were happy with. However we were using 2 programs for our back end business reporting. Quickbooks for receipts and payments, and Wages Manager for our payroll. These 2 programs did not work in conjunction with each other, and it was quite a laborious process to calculate wages for our team of 20 each fortnight, and also our GST return at the end of each quarter. The owners also did not get a good running picture of how the business was traveling at any one point in time. We needed a simpler and more effective package that would easily advise us of our cash flow and weekly profit figure, calculate our payroll, and prepare our quarterly BAS.

That's where Janet Patton came in. We spoke with our Accountant who let us know of this new Cloud based accounting package called Xero that could solve all our current issues, and that Janet was the lady who could help us out. We met with her, she understood our business and gave us an action plan with dates to work towards. Once we gathered the required information, Janet loaded up our information into the program, and walked us through the program. She spoke in our language, had an answer to all of our questions, and anything that she did not have an immediate answer for she got back to us within the hour with a solution which was fantastic!

Once we got our accounts up and running with confidence and had completed our first BAS, Janet loaded up our employee information onto the Xero payroll. We ran it alongside the other program we were using for a couple of pay runs, then we ran with Xero only for all of our back end accounting and have not looked back! The program is very user friendly and on any day you can easily reconcile your transactions to the daily bank feed, so you can see how much is sitting in the bank, what your profit for the week/month is, what your balance sheet is sitting at, and also a running list of your debtors, creditors and GST Liability. It is great for busy business owners who don't have time to work out the debits and credits, they just want to know how much money is in the bank and how much they owe, and when!

It is great to be able to easily add in bills, update bank reconciliations daily and be able to access from anywhere there is internet service. I would highly recommend for busy business owners who need a simple user friendly program. A good trainer is also essential, and I would highly recommend Janet Patton to walk you through the program, and to walk alongside you with any ongoing queries and additional requirements. She also gives you a folder of processes that she has gone through with you, and also very prompt with returning calls on any queries or concerns you may have.
Michelle Stollznow, The Basin Haircutters
Janet helped us with our end of month financial reporting including general ledger transactions and production of the Profit and Loss Statements and Balance Sheet. She did such a good job we asked her to stay and develop a complicated matrix of our spare parts and associated transport costs for each part based on a number of different criteria. Janet showed at all times a very helpful nature and the ability to think through issues and come up with excellent solutions.
Terry Browne, Financial Controller, R McDonald Co Pty Ltd
I had the pleasure of working with Janet for a large metropolitan hospital which at the time had in excess of 3,000 employees on the payroll. Janet was my assistant and her responsibilities consisted of the supervision of payroll staff and ensure time frames were achieved so staff were paid in accordance with their various awards and conditions of employment and on time.
Janet's professionalism in dealing with a wide variety of Medical personnel which included Staff Specialists, Visiting Medical Staff, Porters and Orderlies and others was recognized as being of a high standard. As time went on Janet became more confident in handling the more complex payroll issues and clearly demonstrated competent qualities as a Supervisor. She was always willing to take on new challenges to improve her knowledge base and develop her skills to a higher level.

I am sure that if a business wanted to hire Janet and her team they would tackle the task with enthusiasm and in a professional manner.
Ian Wallace, Retired Manager of Human Resources
I still have those memories when my previous bookkeeper left us in a lurch because he had an opportunity interstate and we were in the midst of an external audit. Janet was great then and has been ever so helpful since then. She has always been forthcoming and helpful in sharing the expertise that she has gained through her previous administrational responsibilities. With Xero now; she has implemented and shown us a much better system to keep abreast of how our business is actually faring rather than another set of numbers that only an accountant can understand. I have the utmost confidence in recommending Janet to any business in a bookkeeping, payroll and admin role and wish her all the best in all her endeavours. (Picture: Magic Hand Car Wash employee Gagandeep Singh)
Amardeep Singh Seth, Magic Hand Car Wash (Franchisee – Westlakes, Tea Tree Plaza & Klemzig, SA)
If you have no accounting background but prefer to do the books like me, Janet will teach you bookkeeping using Xero with ease and confidence and in a very short time. I now call upon her occasionally to overlook my work. No doubt, I highly recommend her.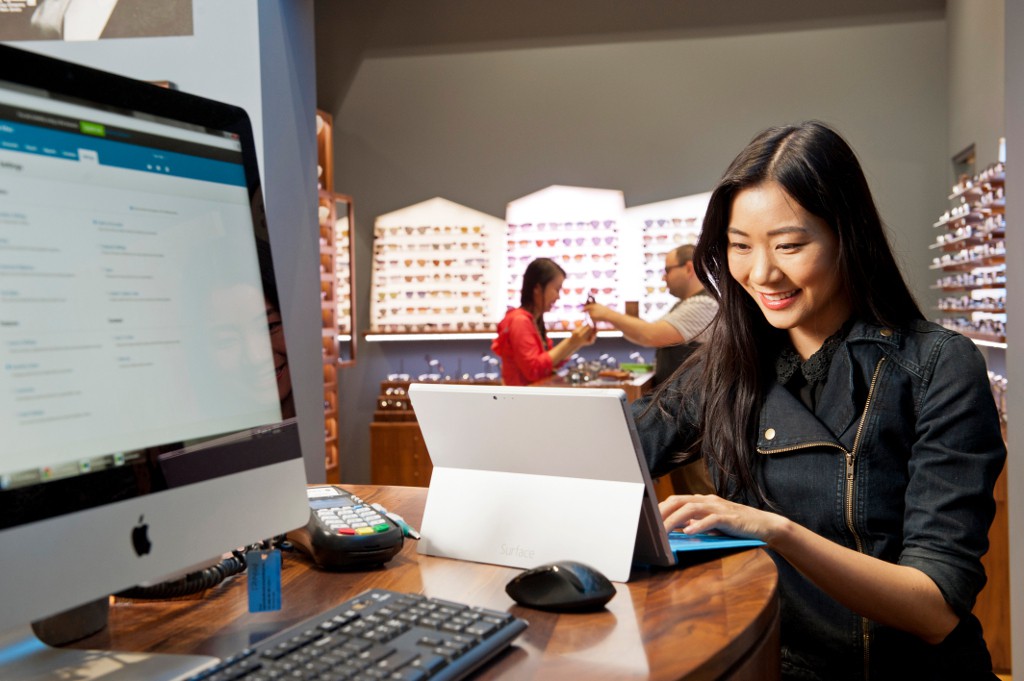 Tien Trinh, The Pinhole Effect
I have been privileged to have been associated with Janet since she commenced her business. I have valued her expertise and knowledge in all areas of bookkeeping. She is a dedicated and exacting worker. I have no hesitation in recommending Janet. She would be an asset to any business.
John Shirley, previous owner of SA Copy & Cartridge
Janet has been a member of the Rotary Club of Adelaide for 17 years. She puts a great deal of effort into her roles with Club projects and is committed to getting results. During my year as Club President, I sought Janet's well balanced advice on several occasions which helped me with my role. Janet is well respected for her professional approach to all matters.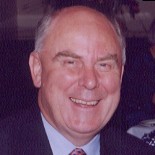 Warren Wilson, Rotary Club of Adelaide
Janet has been with us a short time and I highly recommend her attention to detail, also with the implementation of xero software was very smooth and we are very happy with how she has improved our business.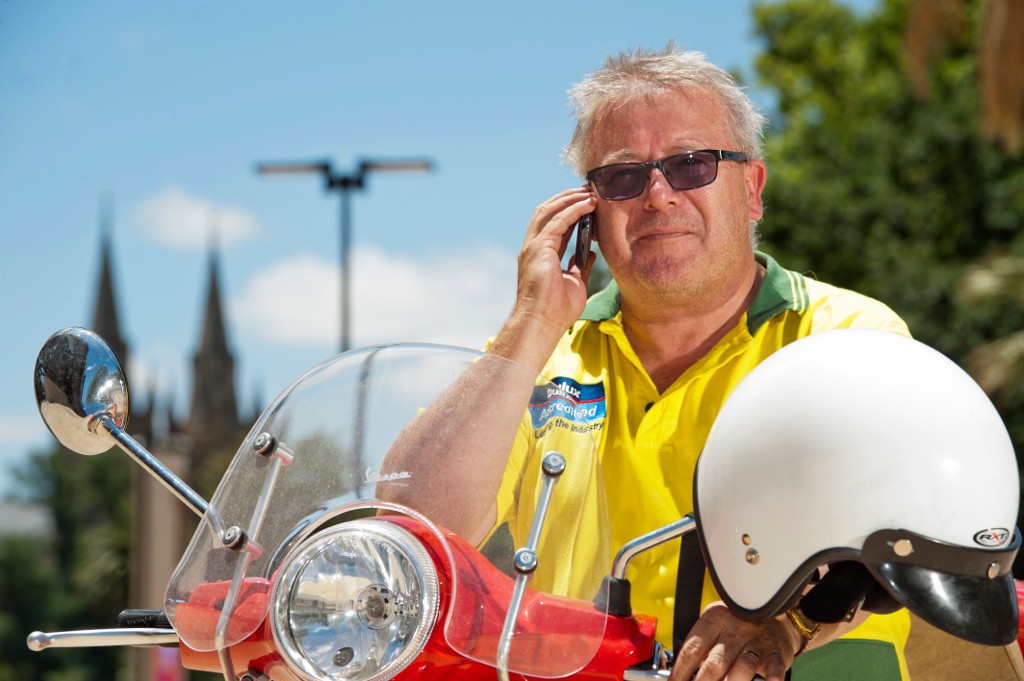 Patrick Ryan, Director, Ecotec
In 2006 Janet Patton was employed by the Squadron on a short term contract to complete an administrative task relating to marina berth licences. Due to the nature of the records that were previously kept this contract became a great deal larger and more arduous than initially anticipated. Janet's ability to solve problems, work within a team and show great attention to detail was exceptional. After completing the initial task we extended Janet's contract to assist the administration department with a number of other tasks.

My experience with Janet was very positive and I would certainly recommend her for administrative services.
Nigel Gibson, past General Manager, Royal SA Yacht Squadron
Janet has been my steadfast friend for nearly 20 years, giving loyalty, integrity and total honesty. What I really like is her reliability… if she says she is going to do it — she does it!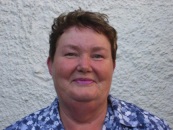 Anne Fryer, Client
Through your kind help at the Adelaide Hub with the MYOB updated programme, we now have finally managed to update our financial control. The time, effort and kindness extended to us was most appreciated. Thank you very much Janet & Justin.
Susan Taylor, MYOB one, free community service for retirees
Janet Patton is a personable operator whose ability to the job done can always be relied upon. She is a most valued member of The Rotary Club of Adelaide Western Social Group having led the group for a number of years in a most effective manner. Janet's commitment to doing things properly and efficiently are commendable characteristics which I am sure will be transferred into any undertaking she pursues.
David Egan, Western Group Captain 2008/9, Rotary Club of Adelaide
I met Janet Patton through the Rotary Club of Adelaide and we have known each other for five years. During this time I found Janet to be professional in her work and totally committed to every project she is involved in, where it be business or her charity work.

I have employed Janet's bookkeeping services and found her to be efficient and her excellent problem solving skills are a major benefit.

I have no hesitation in recommending Janet because I know that every project will be achieved at a very high standard.
Kathryn Casey, past KC Financial Consultants
Janet Patton has been an active community leader and volunteer for over 20 years. This has included membership of the Rotary Club of Adelaide and Rostrum and participation in projects and volunteering roles with JCI Australia and The Duke of Edinburgh's International Award – Australia (in South Australia). She continues to display a strong community spirit and has established strong networks and relationships through this activity.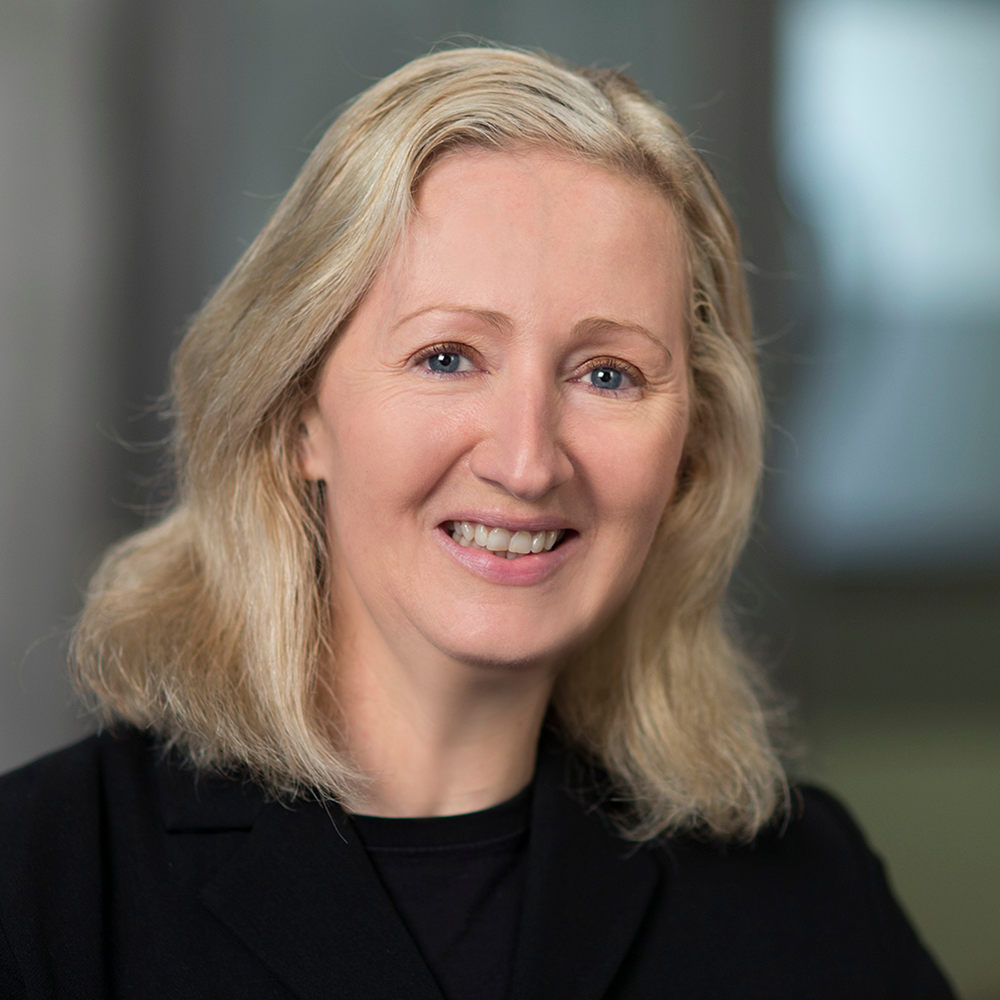 Sue Walker, Regional Director Asia Pacific The Duke of Edinburgh's International Award Foundation
Janet has been a fantastic help to me within organising my business and helping me get our business books correct and up to date. I haven't always had good service with people doing our books, it has been very costly, time consuming, confusing, unreliable, dishonest and at times very sloppy. I felt very disconnected and disappointed with the service I was receiving prior to meeting Janet.

I then looked in the yellow pages and found Janet Patton and decided to give her a call. I told her my story and what my needs were and she was very friendly and helpful. I began with her in a bit of a mess and she came in and sorted my books and up dated me with information that was useful for our business to help it run efficiently and successfully. She helped me put a OHSW folders together and guided me in the right areas to follow contractors regulations. She also set me up and trained me on XERO which has made my life so much easier. I was on MYOB and it was costing me more money and time to up date my books than it is now, with less results.

Now I am on XERO it has saved me so much time and money. WHAT A RELIEF………………….!
Janet has been a great help showing and explaining to me how to use the Xero system. (Note: I had no book keeping training in the past and was unsure what to do, I always paid someone else to do it) I really wanted to be more 'hands on' with my books as so many mistakes had been found on my books in the past which I didn't even realise was happening until much later on. It took weeks to get it right and fix the mistakes made, therefore it cost me so much more money.

Xero is great, I can talk to Janet over the phone where ever I am and we can look at the same thing together on our computers, without having to meet in person. It saves me so much more time. (Time is money in business) My accountant can also log on anytime and check my books are up to date and how I am going. Saves me making appointments with them.

I recommend Janet's services to anyone that may need help with their business. It is hard enough for small businesses without having confusion, paying too much and spending too much time doing book work.

I strongly recommend Janet Patton.

Thank you Janet for your help.
Wendy Shimmin, Paint by Peter